Best Interior Designers in Jakkur
We design the best for your dream home interior designs with the best interior designers in the industry. Our semi furnishing interior design and fully furnishing interior design model come up with unique designs.
Why Popular Interiors?

Small to large project execution
Redesign to Complete Makeover
Plans, Designs, Renovation & Woodwork

Personalized projects & quotes
Check real photos and reviews
Get free quotes within 24 hours

Experienced interior designers
End to end project execution
Timely delivery of the project
How it Works

Share your requirements
Type of Project, Area of Property etc.

Get a call from our Home Expert
We will call back in 2 hours to discuss requirements & provide personalized quotes

Hire the right interior designer
Compare quotes, choose a professional, set appointment & Hire
Interior Designers in Jakkur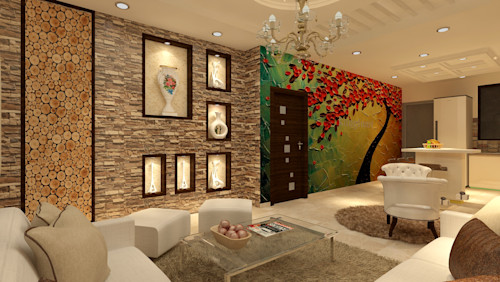 Popular Interiors is the best interior designers in Jakkur, Bangalore. We design the best for your dream home interior designs with the best interior designers in the industry. Our semi furnishing interior design and fully furnished interior design model come up with unique designs; we provide the best budget and good quality of material interior designers in Jakkur, Bangalore. We design to both the residential apartment and individual homes in custom solutions model.
We have ready to install interior designs for your dream apartment. Since most of the residential apartments come in 2BHK, 3BHK and 4BHK models. We design the best interior options for our clients. In our budget interior design, we have shaped all materials at our production centre at Bangalore. So it is ready to use & we decorate the same at your dream apartment. This helps us to finish the best apartment interior design as a company within a short period of time. All the products which we use are branded and come with high quality.
Our Semi furnished Interior design model comes in an awesome budget for your home with the most needful things for a home at Bangalore from latest Modular kitchen, Wardrobe,  Cupboards for bedrooms, TV Unit for living room Puja Unit and furniture's so it is one of the best ways to furnish your home with a small budget.
Fully furnished interior design model comes with a high budget for your dream home or apartment in Bangalore. Where we cover Living room TV Unit, False Ceiling, Puja Unit, Display Showcase, Modular kitchen, Utility area furnishing, Cupboards with mirrors, Wooden flooring for bedrooms, Bathroom cabinet with mirror, Shoe racks.
Custom Interior Design for homes and apartment at Bangalore model comes in with attractive design solutions custom made for your home. This makes your entire home at one single theme where we deliver end to end solutions for apartment and individual houses at Jakkur, Bangalore.
The Custom Interior Design at Jakkur, Bangalore comes with Modular kitchen,  false ceiling, Living room design, TV Unit, coffee table, Sofa, Puja unit, dining table, Glass display showcase, Wooden flooring, Modern wardrobe, beds depending on the number of bedrooms, home office module, dressing table, bedside tables, kids study table, extended loft for storage, multi-purpose wall mounted table, Utility area furnishing with storage units, balcony dress dryer, washroom furnishing, balcony furnishing with resting chairs decorative lighting and decorative. In this model, it covers the best way to furnish within budget at the 1bhk, 2bhk, 3bhk, 4bhk, 5bhk home, villa, duplex houses or apartment at Bangalore.
Themed Interior Design solutions for residential homes and apartment at Jakkur, Bangalore are a bit similar to custom design solutions where we also do the entire house design and furnishing from the bare shell stage. Once your apartment or house construction got competed at Jakkur, Bangalore our designers and creative personnel's will help you find the best designs for your home right from wall colours, lights, decorative lighting,  wall paintings, modular furniture's, ambience setting, etc.,
Visit the picture gallery, video gallery and experience centre sections on the website. Once you are impressed and convinced with our company interior design works at Jakkur, Bangalore.
Why trust our Interior design Company at Jakkur, Bangalore?
We finish all the interior projects as on planned timeline.
Our end to end solutions makes us as a unique company in this interior design services.
Our wide range of solutions helped us to partner directly with the products manufactures so we deliver them at the best price.
Materials which we use are as the one which we said to you.
Long lasting products used with wide variety of colours.
Unique solutions for every home.
Please visit the gallery section to have a look about our previously completed projects and are ready to deliver design solutions. Share us your contact details. We will call and arrange for a meeting within a span of 24hours.
Hire now the Best Interior Designers in Jakkur, Bangalore.