Best Interior Designers in RT Nagar
best interior designing features that fit all your needs which include of Stunning Wardrobes, Cots, Entertainment TV unit, flexible Sofas, Coffee Table, Dining Table and Chairs, Wallpaper Designs, Curtain designs, Storage Cabinets, Study Tables, Closets and many more features.
Why Popular Interiors?

Small to large project execution
Redesign to Complete Makeover
Plans, Designs, Renovation & Woodwork

Personalized projects & quotes
Check real photos and reviews
Get free quotes within 24 hours

Experienced interior designers
End to end project execution
Timely delivery of the project
How it Works

Share your requirements
Type of Project, Area of Property etc.

Get a call from our Home Expert
We will call back in 2 hours to discuss requirements & provide personalized quotes

Hire the right interior designer
Compare quotes, choose a professional, set appointment & Hire
Interior Designers in RT Nagar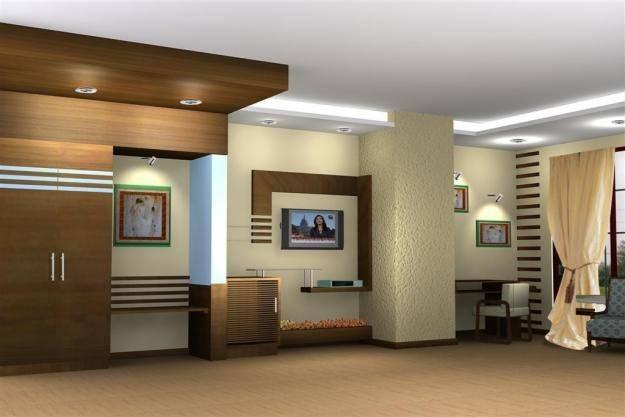 Popular Interiors is one of the best interior designers in RT Nagar, Bangalore. Tell us the story of your home to design and get interior decorated. Our designs are modern, stylish, attractive which changes the atmosphere of the home or office by giving a vibe of a different environment. Individuals always try to be in the various atmospheres for them our organization gives an answer to their problems by giving an attractive look to the interiors of their homes. We have a confidence that our solutions will give an appealing look to our client's space.
We have ready to install interior designs for your dream apartment. Since most of the residential apartments come in 2BHK, 3BHK and 4BHK models. We design the best interior options for our clients. In our budget interior design we have shaped all materials at our production center at Bangalore. So it is ready to use & we decorate the same at your dream apartment. This helps us to finish the best apartment interior design as a company within a short period of time. All the products which we use are branded and come with high quality.
Popular Interiors are one of the best interior decorators in RT Nagar, Bangalore. As you know that First impression is the best impression!! At Popular Interiors, our planning work is profoundly noble and got appreciation from our clients as the best interior decorators in Bangalore.
Before beginning the work we will think of a well-planned and wonderfully designed work space plays an incredible part in bringing out a Professional innovative part in his work. We mix trend, creativity and business authenticity to make effective, engaging design arrangements.
Please visit to the gallery section to have a look about our previous completed projects and our ready to deliver design solutions. Share us your contact details. We will call and arrange for a meeting within a span of 24hours.
Hire now the best Interior Designers in RT Nagar, Bangalore.